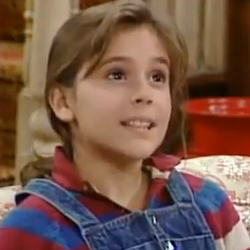 Naomi is the co-admin of Dead on Arrival and childhood friend of the owner ToriJ. Registered in late September of 2012, Naomi would go on to be made the only other admin on the site for having Real Life contact with ToriJ and replaced then banned member Alyssa as the Red Queen co-running Isafaro and its army as well as developing Ignis in Elim. In addition to the Red Queen Naomi's characters include Sherri Magnum, the High Priestess of Ignis' cult group and the fourth incarnation of Maricul to appear on the forum. She is widely recognized for using Alyssa Milano as her online representative when speaking to anybody online.
Ad blocker interference detected!
Wikia is a free-to-use site that makes money from advertising. We have a modified experience for viewers using ad blockers

Wikia is not accessible if you've made further modifications. Remove the custom ad blocker rule(s) and the page will load as expected.